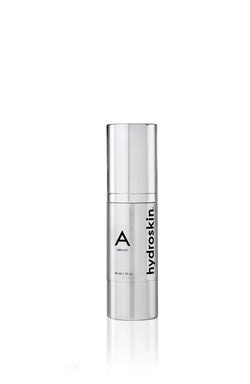 Free Shipping OVER $100
30 ml | 1 fl oz 
Vitamin A Serum is an anti-ageing essential. This formula will reduce fine lines & wrinkles, stimulate collagen production, defend against thinning skin and serve as an exfoliator making skin smooth and even-toned. 
Non-irritating, perfect for sensitive skin
Active Ingredient:

Hydroxpinacolone Retinoate (HPR) is a new, revolutionary form of Vitamin A. 
Complete Ingredients List:
H₂O, cetiol v, oliv-slic, olivem 1000, organic glycerin, hydroxypinacolone retinoate, cetearyl alcohol, germall plus
How to Apply
pm: following the Hyaluronic Acid Serum on nearly dry skin apply 3-4 pumps of A Serum. Follow with Moisturiser if your skin needs it. 
Caution: Retinoids can make the skin more sensitive to UV radiation, wear sunscreen!
Note: Avoid using retinoids when pregnant
Suitable for all types of skin 
Blog: More on Vitamin A Serum
***