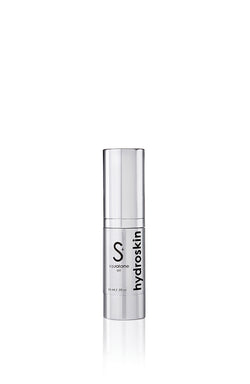 Free Shipping OVER $100
15 ml | .5 fl oz
HydroSkin's S+ face oil gives your skin an extra boost of hydration. Its combination of Squalane and Davidson Plum Seed Oil improves moisture balance by mimicking the oil naturally produced in the skin. S+ is occlusive (protective of moisture loss), easily absorbed without clogging pores, and promotes the production of collagen and elastin while regulating skin's natural oil production.
Active Ingredients

Squalane (derived from olives) mimics the sebum (oil) naturally produced by skin. It nourishes and hydrates skin and increases its moisture balance and elasticity. 
Davidson Plum Seed Oil is derived from an Australian indigenous fruit that grows in the rainforests of North Queensland. It is rich in antioxidants and contains anthocyanin, a flavonoid that helps in the prevention of wrinkles by promoting the production of collagen and elastin.
How to Apply
After applying B Mist and HA² Serum. Apply 2+ pumps to face, neck and chest. Follow with C Moisturiser.
Who is it for?
Suitable for those with normal to dry skin. 
***